Holy Week 2020
---
6th -12th April
This Holy Week we have a number of different ways we can remember and celebrate the events of Holy Week.
We pray that in this time of uncertainty you will find the certainty and wonder of the powerful love of God. Who lived amongst us, and died for us, opening the way to life in all its fullness for all eternity!
Starting with a service of celebration for Palm Sunday, as Jesus is welcomed into Jerusalem as a King!
Then sharing a meal (or service) at home as Jesus prepared his disciples sharing a last supper with them on Maundy Thursday.
On Good Friday we have a 1 hour meditation of scripture and music as we remember the corrupt trials, torture, crucifixion and death of Jesus.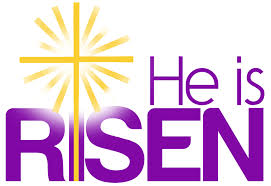 Then on Easter Sunday we will post a service to celebrate Jesus' resurrection on the Third day, and the hope for all eternity that it brought.
To come later in the week
(Church of England daily prayer can also be found @
https://www.churchofengland.org/prayer-and-worship/join-us-service-daily-prayer)