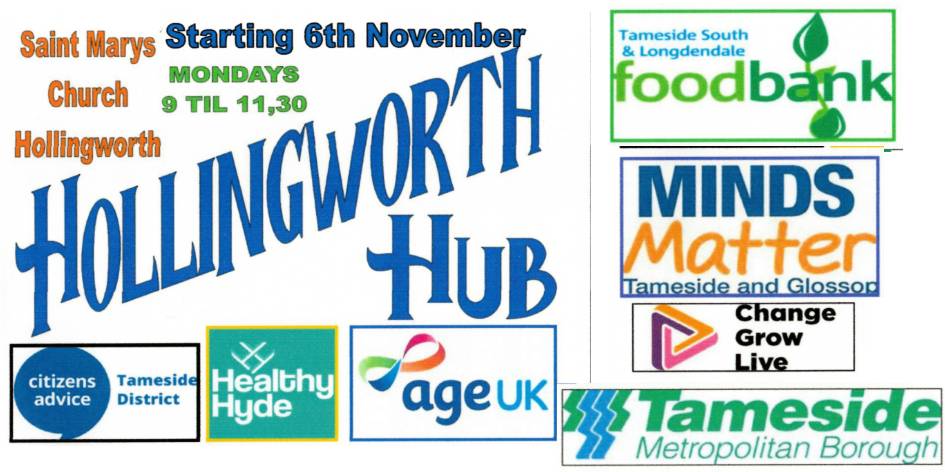 Hollingworth hub is a new project bringing service providers to Hollingworth,
Working along side your local Foodbank, This is a free service for anyone
needing help. Working closely with St Mary's church & local councillors.

Why not Pop in ? Our doors open from 9am every Monday
We offer free toast, hot drinks & a space to sit & talk

We are here to help everyone
Please use this link to donate money on-line.